Welcome

NEWS
We are publishing a book on Frazier Forman Peter's life and work in conjunction with the upcoming Westport Historical Society exhibit. See 'New Book on FFP' for more information.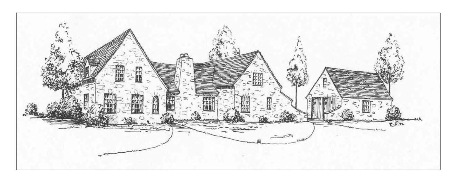 Thank you for your interest in Frazier Forman Peters, architect of stone houses, author and visionary. The photograph in the upper left corner is Frazier Peters around 1940 (?), featured in a Camel cigarette ad.

Frazier Peters designed many stone houses between 1920 and 1950. They are generally located in the New England, with a concentration in Fairfield County CT and upstate New York.

He wrote several books about architecture, often extolling the virtues of quality construction using local materials and commonsense design. Without Benefit of Architect describes the process and outlines the advantages of building a stone home to homeowners.

We have developed this website to bring his interesting life and significant work to a wider audience. We are also gathering information about his work and life to share with the Westport Historical Society. If you have photographs, business records, books, articles or other information about him, his family or projects he was involved with, please let us know. We would love to bring the puzzle pieces of his life and his significant contribution to American culture together in one place.

Sincerely,
Laura Blau, architect and granddaughter of Frazier Peters

PS Special thanks to Adam S. and Bob W. for their expertise and enthusiasm about Frazier Peters and his work.